Friday, 11th December 2015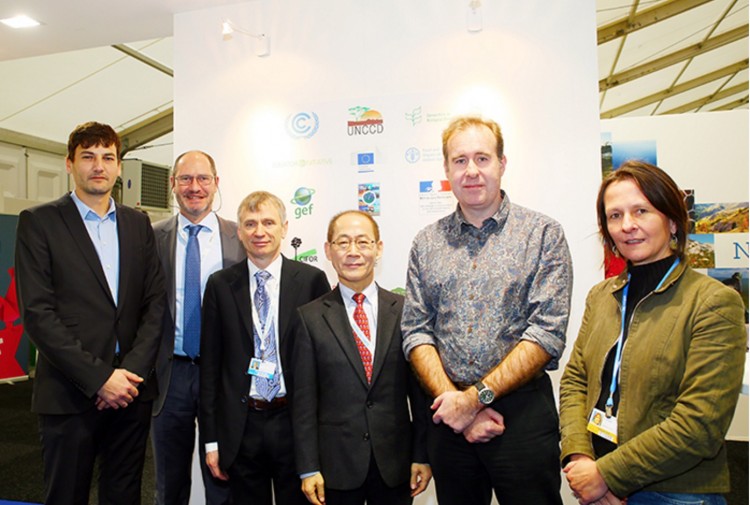 France is chairing and host the 21st Conference of the Parties to the United Nations Framework Convention on Climate Change (COP21/CMP11), from 30 November to 11 December 2015. The conference is crucial because the expected outcome is a new international agreement on climate change, applicable to all, to keep global warming below 2°C.
OPERAs colleagues Mark Rounsevell and Almut Arneth were in attendance at the side event in the Rio Conventions Pavillion where they  talked about talk about climate regulation services and the role of carbon stocks as a means of mitigating climate change. The day was held under the theme 'Synergies and Tradeoffs in Land-based Climate Mitigation and Biodiversity.' Two sessions took place, namely on: synergies and tradeoffs in land-based climate change mitigation and biodiversity; and, the contribution of research-action clubs for agriculture and forestry sectors: economic expertise and innovation for climate.