Wednesday, 29th October 2014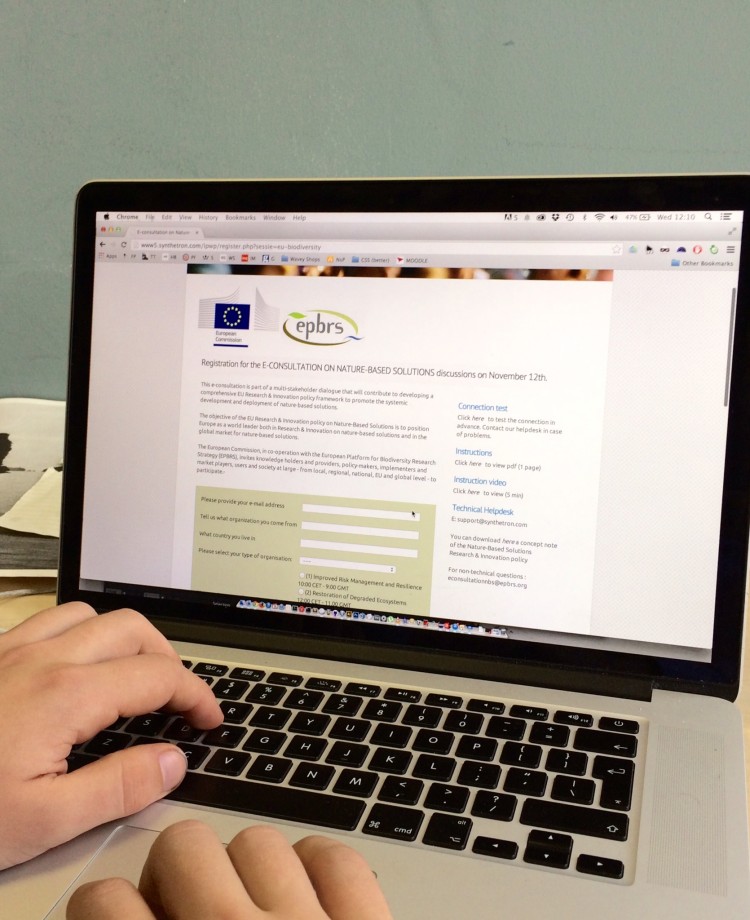 Many of the pressures of society today require innovative, nature-based solutions. For this reason, the European commission is creating an EU research and Innovation policy to explore and develop these nature based solutions. These solutions hope to turn the challenges society faced into opportunities for innovation and sustainable development.
The e-consultation is one part of a multi-stakeholder dialogue that shall contribute to developing a comprehensive framework for policy and research for nature-based solutions. By attending the e-consultation you can contribute your view and expertise on potential innovation opportunities, relevant examples and related research to nature-based solutions.
http://www5.synthetron.com/lpwp/register.php?sessie=eu-biodiversity