Friday, 11th December 2015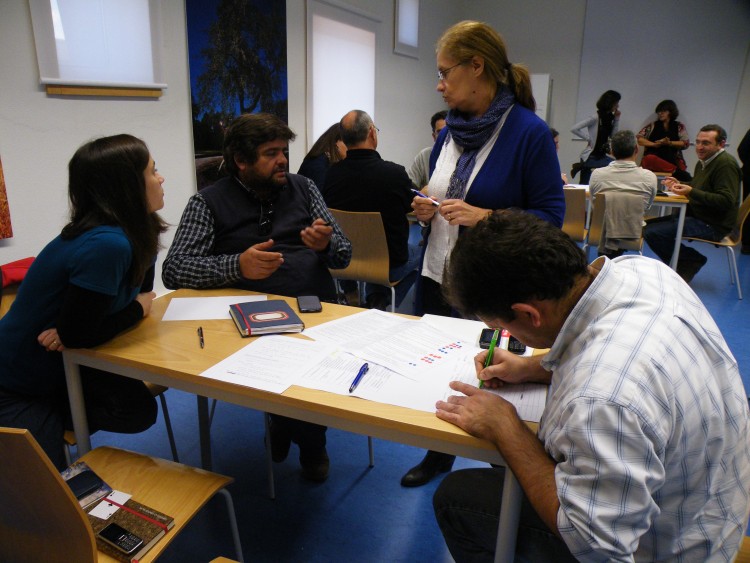 "In Portugal, the word "Montado" refers to a savannah like landscape with multiple uses, which include forestry, livestock, agriculture, hunting, nature recreation or beekeeping.
The montado exemplar established a stakeholder's platform that includes landowners/managers, NGO's, governmental entities, municipalities, researchers, and associations of producers. In the 2nd of December this platform met up for the second participatory workshop in Coruche, Portugal.
During the workshop, the mediators presented several Ecosystem Services (ES) delivered by the montado and the stakeholders were invited to rank them according to their relevance in the actual moment. Stakeholders also chose the most plausible future scenario among several scenarios proposed by the mediators; they were also given the opportunity to propose their own future scenarios. Finally, they evaluated the trends of each ES in the chosen scenario.
Debate was much participated both within and between groups and a positive feedback was given by participants at the end of the day with many demands for new meetings.
Next workshops are being prepared to be held in February 2016 at the farmstead scale. "
 Click here for a link to the video that was made from the workshop